Lathe page 4
06-14-04

While at school Dan and I were able to talk them into letting me take home the Dyna CNC bench mill and
repair it and use it for the summer :>)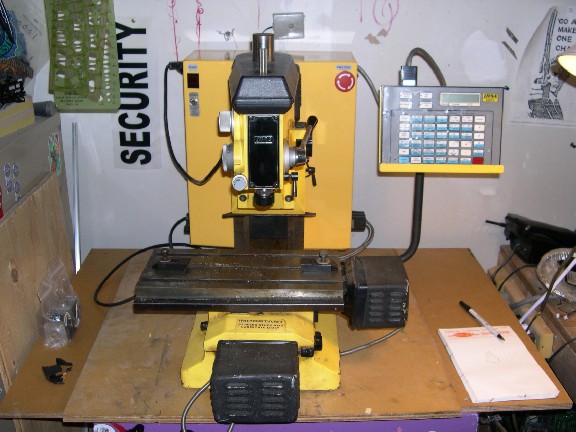 It's a model number 2200 and for the most part works but the X axis gets stuck when moved
all the way left and a broken limit switch on the Y axis so should be an easy fix. If anyone has any hints
I'd be glad to here them.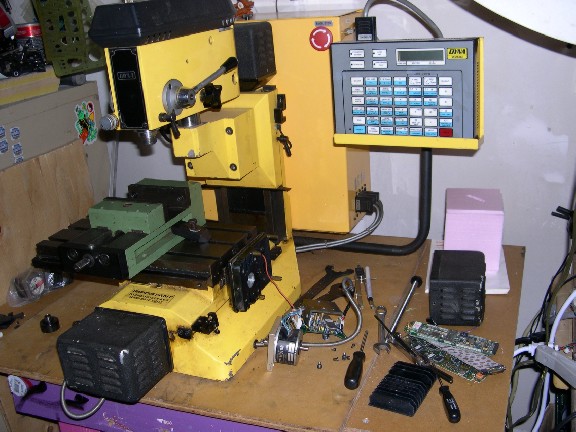 So I'll probably use this machine to finish the pieces of the lathe, I'll keep the hand scraping to minimum.
6-28-'04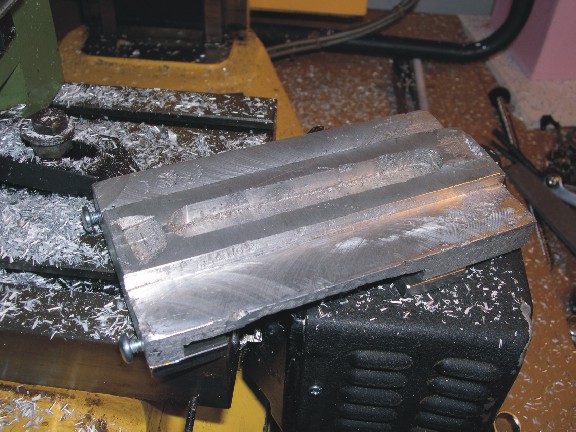 I realized late in the game that I had gotten a little aggressive with the mill at school and had taken off too much
material on the raised portion of the crosslide. There would be no clearance for the compound clamps, I needed
3/8 and there was only 1/4 so I decided to add a spacer instead of recasting, so the first working part that I made
on the Dyna mill was ......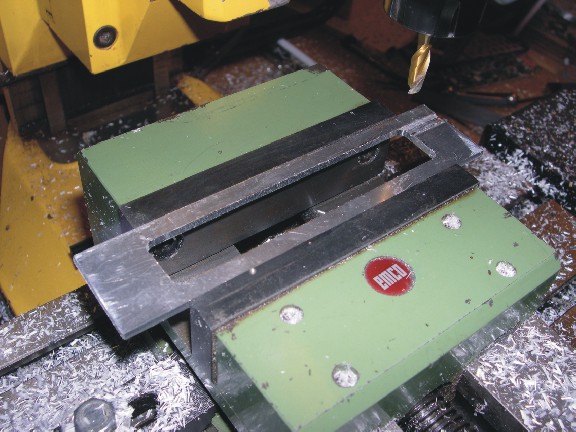 I just got done milling and sweeping the crumbs off the part. No high tolerances or anything like that just
a simple spacer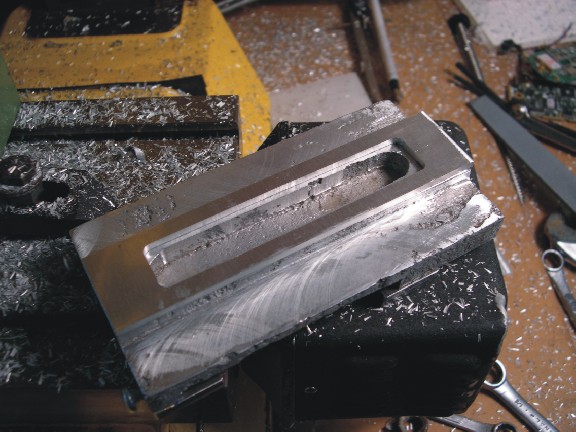 Heres what it looks like it will be sandwiched between the cold rolled steel ways and the casting